Has anyone ever seen the Russell Crow Movie- A Good Year?
Not the biggest fan of his but I LOVE this movie. It makes you want to travel and go to Italy, makes you want to be closer to a great Uncle in case they leave you something amazing, and just makes you think about your life and what could change to make it better.
I decided today is going to be a good day.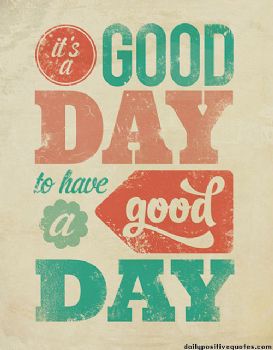 I put a bunch of positive quotes above my screen at work. I'm trying to be positive, trying to find the light in everything, and trying to be an agreeable person.
I have a great job that supports my family.
I have two wonderful boys at home that greet me with a smile.
What is there to complain about?
Nothing.